Telemedicine might have exploded with the Covid-19 health crisis, but it was already rapidly growing in popularity before it became a medical necessity. Now, offering telemedicine is also a necessity for growing your practice.
In early 2020, before the pandemic hit, patients' use of telemedicine had already increased 33% over the previous year. Industry experts anticipated that the telehealth market would reach $185.6 billion by 2026. The pandemic accelerated that trend, and most patients indicate they'll continue with telehealth even after the pandemic.
For physicians, offering telehealth options is more than jumping on the bandwagon. It's a means to increase revenue and stay competitive in an increasingly complicated market.
Types of Telemedicine Services
There are four different types of telemedicine visits. Each one can play a role in your telemedicine strategy.
Video calls: This is what most people probably think of when they picture a telemedicine appointment. The physician and patient connect through a video-enabled platform. It's the closest approximation of an in-person visit, without the inconvenience of a trip to the office. Video calls are particularly useful when a patient's caregiver needs to participate, or when traveling to the office would increase a patient's risk of complications or a fall.
Phone calls: You might be surprised to see good, old-fashioned telephone calls on this list. But that's where the "tele" and "telehealth" and "telemedicine" comes from. Phone calls are ideal for simple check-ins, mental health checks, or refill requests. They also provide a simple option for patients who may not be tech savvy or have reliable internet access.
Secure text messaging: Unlike regular text messaging, these are sent via a secure patient portal. It gives the patient a quick, easy way to connect, and photo sharing can help when it's necessary to view a physical health concern. Text messaging gives patients a greater sense of access and gives doctors a fast, informal way to connect with patients.
Mobile monitoring: Perhaps the least common form of telehealth service, mobile monitoring allows you to track patients' health through their internet-enabled devices. These tools can give you uninterrupted medical data, so you can make better decisions about a patient's care. The user friendliness of mobile devices varies widely, so they won't be a viable option for every patient.
8 Ways That Telemedicine Improves Your Bottom Line
Physicians who have been reluctant to adopt telemedicine might want to consider all the ways that it can contribute to increased revenue, from expanding your market to improving patient experience.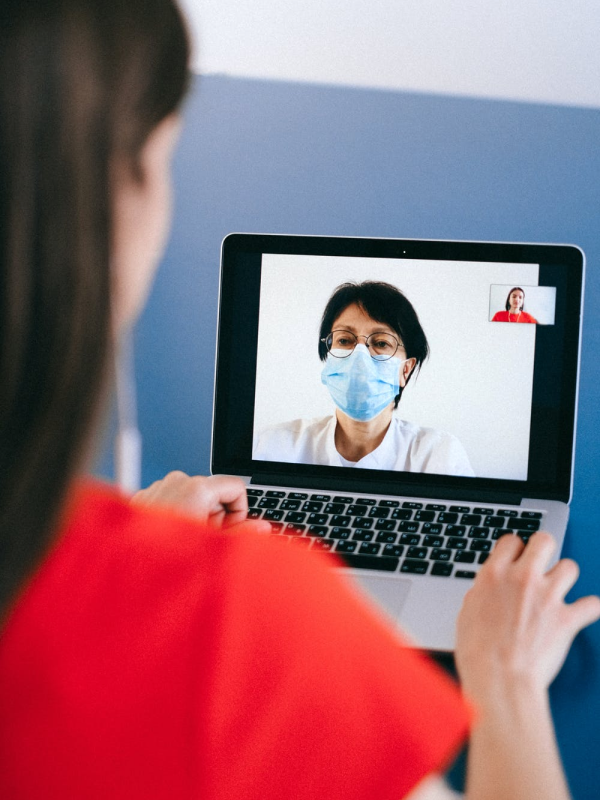 New Markets, Anywhere
Where do your patients live? The typical healthcare provider sees patients from a rather limited geographic area. Patients in rural or underserved areas might travel farther to get healthcare, but your care area is still probably restricted to reasonable driving distances. Telemedicine effectively removes these geographic barriers, so you can see patients from virtually anywhere.
For specialists, telemedicine offers a means to reach far beyond a potentially small group of local patients. It's also particularly beneficial for physicians who want to increase revenue through giving second opinions, since the need for ongoing in-person care is less of a consideration. To maximize this revenue stream, it's useful to pair telemedicine with a robust, web-based collaboration tool that makes it easier to share records with patients and their other healthcare providers.
Dubious about patients' willingness to see a new doctor over a video chat? According to Medical Economics, more than half of patients surveyed said they'd be willing to see a new doctor via a telemedicine visit.
Improved Patient Experience
The average in-office doctor visit takes 121 minutes. That includes 100 minutes of commuting--five times what the patient actually spends with the doctor, if there's no wait time. Compare that with a telemedicine appointment, which requires no travel.
On its own, that 100-minute time savings represents a significant improvement in the patient experience. Other patient benefits might include increased last-minute appointment availability or the ability to include family members who don't live locally.
The patient experience is at the center of delivering value-based care. After all, patient experience has consistently been linked to clinical outcomes and even survival rates. But improved patient experience also correlates with higher profits.
According to a recent Deloitte study, hospitals that deliver better patient experiences enjoy a net margin of 4.7%. Conversely, hospitals with low patient-experience ratings had a net margin of only 1.8%. Private practices and clinics could expect to see similar profit increases.
Fewer Canceled and Missed Appointments
Gaps in the appointment book cost money--an estimated $150 billion per year in the US healthcare industry alone. No-shows might cost an individual physician about $150,000 per year, and multi-physician practices stand to lose much more.

About a quarter of patients reported that they missed appointments due to issues like transportation or work. Telemedicine offers a solution for these issues, completely eliminating transportation issues and greatly reducing the time away from work to attend an appointment.
When you do have cancellations, telemedicine might offer a solution for backfilling the time. Patients who request last-minute doctor visits could be offered telehealth appointments during these time slots, saving them time and accommodating their health needs.
Better Collaboration with Other Healthcare Providers
Healthcare providers continue to struggle with coordinating care. There's often no easy way to share patient records or discuss shared cases. This is particularly an issue for physicians who serve patients with rare, complex, or long-term conditions. These patients may have many medical providers, whom they visit regularly for treatment and follow-ups.
The return on investment for improved collaboration might not be as obvious as some of the other benefits associated with telemedicine. But improved collaboration often translates into less time wasted on care coordination, along with stronger referral relationships among physicians.
Reimbursement for Telephone Follow-Up
Most medical practice staff identify the telephone as their main means of communicating with patients. Your staff probably spends countless hours calling patients to confirm upcoming appointments, verify insurance information, and follow up after treatment. Most of that time isn't billable.
But other types of phone calls, such as prescription refill requests or after-hours calls, might be eligible for reimbursement...only if you have a telemedicine platform in place to track them. Calls that directly relate to patient care can be conducted as telemedicine visits, and are therefore eligible for compensation. You can enjoy increased revenue with minimal additional effort.
Higher Patient Retention Rates
Consumers' attitudes toward healthcare have shifted in the past years. They expect the same convenience and accessibility that they enjoy from other businesses they patronize. Healthcare is more like a product, and patients want the best value for their money.
That also means they're not necessarily as loyal to their healthcare providers; about 20% of patients indicated that they would change primary care providers to gain access to telehealth options. If you want patients to stick around, offering telehealth options is a great start.
Protection from Growing Competition
Patients in Minneapolis wait an average of eight days to see their doctors. Boston patients might wait an astounding 109 days according to Merritt Hawkins. Most patients in large markets wait about a month. Faced with these long wait times, patients often seek treatment from urgent-care centers or retail clinics.
Physicians can insulate themselves against this competition by increasing their accessibility. Telemedicine is one way to accomplish this; appointments can be offered outside regular business hours without the need for office staff.
Telemedicine has become an integral part of modern medicine. Physicians who wish to capitalize on the technology will find that it results in multiple sources of new revenue.
Want to learn more about how technology can support your growing practice? Check out our latest guide, Future-Proof Your Practice. It offers insights on top challenges, emerging trends, and much more.
---