Patients with cancer face myriad challenges, from the moment of diagnosis through their treatment, recovery, and beyond. Surveys show that patients have relatively simple expectations for their cancer treatment program:
Participation in the decision-making process
Education about their treatment options and prognosis
Regular updates on their progress
Respectful treatment from their healthcare providers
Yet patients often report, for instance, that they receive inadequate information about their diagnosis and treatment. The long-term care required for cancer treatment, coupled with the complexity of modern treatments, introduces several unique patient-experience challenges.
‍
Care Coordination
Cancer patients often need multidisciplinary care, and healthcare providers aren't always in the same location. The oncologist might appear to be the logical leader of a patient's care. But practically speaking, a patient's diagnosis and initial treatment plan may come from a primary care physician and/or a surgeon--prohibiting the development of a comprehensive care plan. It's not uncommon for healthcare providers' roles to remain undefined through the entire duration of a patient's treatment and recovery.
This lack of coordination can certainly be frustrating for patients, who may be confused about which provider to contact for various medical needs. And it can also be a challenge for physicians, who may have limited means of connecting with a patient's other healthcare providers. Most importantly, poor care coordination can lead to poorer patient outcomes.
‍
‍
‍
Increasing Demand for Oncologists
The healthcare industry is facing a shortage of providers across many different specialization areas. However, experts predict that the shortage of oncologists will be especially acute over the next decade.The need for cancer care will only increase in the coming years, due to multiple factors:
The number of people over the age of 65 is increasing. In the US, the number was projected to double between 2000 and 2030. Because cancer primarily impacts people in this age bracket, the number of cancer patients will likely continue to increase.
Cancer treatments are improving. As the efficacy of cancer treatment improves, more patients are living longer with cancer, and more patients are surviving overall. This translates into a greater number of patients who need long-term cancer care and follow-up.
Supply won't meet demand. According to recent projections, the number of oncologists will increase by 14-15% in the next several years. That's far below the estimated growth rate of demand for oncologists' expertise.
Meeting the needs of a dramatically growing patient population will invariably force oncologists and other cancer care providers to squeeze even more patients into the same limited amount of time. That leaves even less opportunity for the additional attention and services that ensure the best patient experiences and outcomes.
The Fee-for-Service Payment Model
In the US, the healthcare system is slowly transitioning toward a value-based care model. But physician payments are still most often tied to the old fee-for-service model. According to Deloitte's most recent survey of US physicians, nearly all respondents said they're compensated based on fee-for-service and receive a salary. Only 36% reported that some of their income was tied to value-based care.
In the context of cancer care, this has significant ramifications. Oncologists can't bill for the time they spend collaborating with a patient's other healthcare providers, or for the extra time they spend at appointments ensuring that patients and caregivers truly understand treatment options. In short, they can't get paid for the many aspects of care that are known to improve patient outcomes.
How Technology Can Improve the Patient Experience
The healthcare industry has historically been reluctant to adopt new technology--no surprise, given the risks associated with storing and transmitting sensitive patient information. But the Covid-19 pandemic has accelerated the adoption of technologies like telemedicine, online scheduling, and patient portals. These tools all improve efficiency in a remote world, and they can also contribute to an improved patient experience.
‍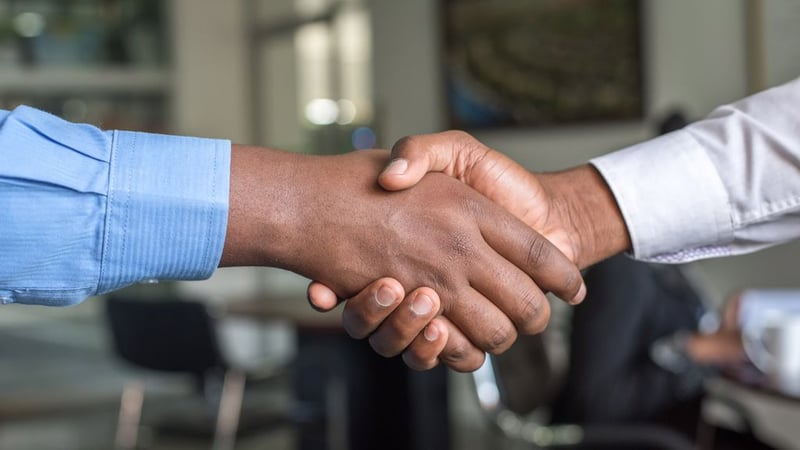 Connecting Patient and Provider
It's time for oncologists to embrace the next phase of technology, which will enable even more meaningful improvements. Often called connected care technology, these tools and devices are specifically designed to do just that: connect patients with their healthcare providers more easily and frequently. Research has demonstrated that implementing connected care technology can lead to better adherence rates and overall outcomes among cancer patients.
Apps for self-reporting can help diagnose condition-specific symptoms, such as dehydration swallowing issues in patients with head and neck cancers.
Remote monitoring devices can provide daily insights on patients' vitals, movement, and other potentially important information, so doctors can detect any changes more quickly.
Medical information apps can provide information and resources directly related to a patient's condition, so they don't have to sort through unreliable sources and irrelevant information online.
These capabilities often directly impact patient experience because they make patients feel more connected with their healthcare providers, more educated about their treatment, and more engaged with their own care.
‍
Connecting Providers Across the Care Continuum
One area where healthcare technology is still evolving is in facilitating not only communication between patient and provider, but also among providers. Electronic health records (EHR) systems are often incompatible with each other across healthcare ecosystems. And regulations like HIPAA and GDPR place additional restraints on how patient data can be shared. Emerging technology helps physicians to break down these communication constraints to deliver better care and ultimately a better patient experience. For example, an app that allows patients to share their imaging results and other pertinent information with multiple healthcare providers streamlines multiple aspects of the patient journey:
Getting second opinions: Given the acute nature of cancer, patients are more likely to seek second opinions from healthcare providers who aren't in their immediate geographical area.
Attending appointments: Rather than carrying CDs with all their imaging information, patients can share files via the Cloud. This saves time for both the patient and the doctor and even makes telemedicine appointments more feasible.
Communicating between doctor visits: Rather than email or phone calls, patients can ask questions securely, via the platform that already includes their relevant medical information.
How to Choose the Right Technology
The number of options and tools available for physicians can be a bit overwhelming. As you evaluate your options, keep patient experience at the forefront of your criteria. Look for technology that helps you achieve one or more of these goals:
Personalization: Patients seek a personal experience that makes them feel supported and confident about their care. Personalization options might include updates and health tips that correspond with a patient's progress through their treatment plan, or health resources that are tailored to their individual diagnosis.
Connection: Any solution you choose should facilitate better connections between you and your patients (and ideally, between you and the patient's other healthcare providers). Focus on tools that provide a secure, easy-to-use platform for communication.
Efficiency: We usually think about efficiency as mostly benefiting physicians. But patients also value their time and effort, which is why wait times always figure prominently on any list of patient satisfaction factors. Seek technology that saves time for patients, provider, or both.
Although oncologists face unique challenges in delivering a better patient experience, emerging technology offers promising opportunities. The end result is more efficiency for healthcare providers and better outcomes for patients.
---